Chat Room Apps. Free Chatting Apps With Strangers
If you're looking to send messages from your phone or PC, the following apps are free, and you can continue your conversations from any location no matter where you are.
For an effortless and seamless way to stay in touch and to message friends or family, you'll be needing free chat apps that are available via various and multiple platforms catering to both mobile and desktop users.
Keep reading to discover the world's best free chat apps on the internet for you to download onto your PC or add to your app collection on your phone.
WhatsApp
Irrespective of the concerns relating to advertising regarding the takeover of WhatsApp from tech giant Meta, WhatsApp is still the most used messaging app on the market today.
Currently, WhatsApp boasts a massive 2.7 billion active monthly users and continues to enjoy market growth despite the library of other messaging app options currently available.
Depending on your preferred choice of device, WhatsApp is available free of charge with apps available in both Apple Store and Google Play. In addition, there is also a web application which is available by using a QR code.
Standout features for the ever-popular WhatsApp messaging app include notable features such as user encryption for your security, group chats for multiple simultaneous users, plus voice, text, and video chat.
Download WhatsApp or get the app via Apple Store or Google Play.
Telegram
If Windows is your preferred choice of PC, then you need to look at Telegram as a front runner for cross-platform messenger apps. Telegram provides its users with one of the best Windows chat experiences.
The Telegram app is lightweight, super-fast, and offers an impressive range of features which is also available on mobile versions via Apple Store or Google Play.
Unlike many of the messaging apps around, there is no requirement to use a QR code or to log in – simply enter your phone number instead.
Additionally, Telegram offers its users a portable Windows app allowing you to enable the app with any Windows machine of your choice.
What's more, Telegram provides a macOS client for apps as well catering to iOS and Android. With this free messaging chat app, you'll also be able to get support for Linux.
Some of the notable Telegram features include support for self-destructing messages, groups catering to a massive 200,000 users, integration for using bots, plus the option to schedule future messages.
Facebook Messenger
Like WhatsApp, Messenger by Facebook enjoys a market leading user base. It goes without saying that any instant messaging app is pointless if the people you need to connect with do not have the same app installed.
Facebook messenger offers applications for both iOS and Android. Keep in mind, that if you wish to read Facebook messages from within a desktop environment you will need to access the Facebook Messenger web app.
Currently, Facebook is yet to develop a standalone Messenger app for Windows, mac OS or Linux. Facebook Messenger has approximately 1.5 billion active monthly users, trailing WhatsApp by some distance.
Line
Within Asia, Line has established itself as one of the most used apps for communicating. Currently, Line is the leading and most popular chat app in Taiwan, Indonesia, and Japan. If you need to stay in regular contact with friends and family in Asia, Line is an essential messaging chat app.
Conveniently, Line also offers users cross-platform support. The app can be used via a variety of platforms including iOS, Android, PC and macOS. If you would like the additional convenience for sending messages to friends from your web browser, go ahead and install the Line Chrome extension on your computer.
Other features that are in addition to its chat functionality, Line doubles as a video messaging and location sharing app. The app even lets users follow social media accounts for various brands, sporting teams, celebrities and many more.
WeChat
WeChat ranks in third place in terms of popularity behind WhatsApp and Facebook Messenger. If you have friends, family or colleagues in China, you'll need to start using WeChat – China's most popular free chat app.
WeChat is also available for cross-platform support with versions available on iOS, Android, and desktop. Keep in mind that if you are using Linus distro, you will need to access the WeChat web app to chat with family and friends.
Other standout and impressive features enjoyed by WeChat users include video messaging, "Moments" stream (like Insta Stories), plus time location sharing.
Skype
Possibly the most famous messaging app of them all, Skype, has stood the test of time and is a highly popular messaging app of which practically all Window users have an account. Skype is typically integrated with other apps such as Mail and Outlook Calendar.
Skype is widely known as an instant messaging and video app combined. There are various packages to choose from for additional features such as receiving voice calls, the ability to call landlines and mobile phones, sending text messages, and creating chats to host group meetings.
Visit the Microsoft Store for the latest Windows version. Skype is also available for free on iOS, Android, Linus, or Mac.
Viber
Viber is the next chat app featured within our free chat app review. Viber is widely regarded in the tech industry market as a competitor to WhatsApp. Even though both of these popular chat apps do share some similarities within their core features, there are still several key features that set them apart.
For example, the Viber Out feature provides users with their own VOIP facility allowing users to call landlines and mobiles anywhere in the world. Additionally, the Viber chat app lets you follow public social media profiles, create private chats, plus the option to play games from within the app.
Viber continues to remain at the forefront of popular instant chat messaging applications with cross-platform options including iOS, Windows, Mac, and Android.
Similarly to WhatsApp, Viber is also accessible via a web application through a QR code for logging into the service.
Signal
If it's versatility in a chat app you're looking for, then signup to Signal instant messaging with cross-platform versions across Mac, Windows, Linux, iOS, and Android.
With a strong focus on user security and privacy, Signal sets itself apart from many chat apps offering the security conscious user peace of mind. The apps open-source nature and user-friendly offerings provide a stable and reliable app catering to all your instant chat messaging needs.
Some stand out features we love with Signal is the "note to self" tool, the unlimited group chat options and its end-to-end encryption, keeping your chat conversations private and secure.
Wickr Me
If you think Signal messaging app is well-known for its security features, then Wickr Me has even more security options within its impressive chat application. Get started with Wickr Me.
The Wickr Me app continues to gain market share due to its famous security offerings which cannot be found in any other chat app on the planet!
For instance, users are not even required to use their phone number or any ID details to access the app features, plus, there is a built in VPN and a cool function that entirely auto deletes all messages after 6 days. The "shredder" feature auto overwrites all deleted messages, so the deleted messages are literally unsalvageable.
You decide – Are these the best free chat apps?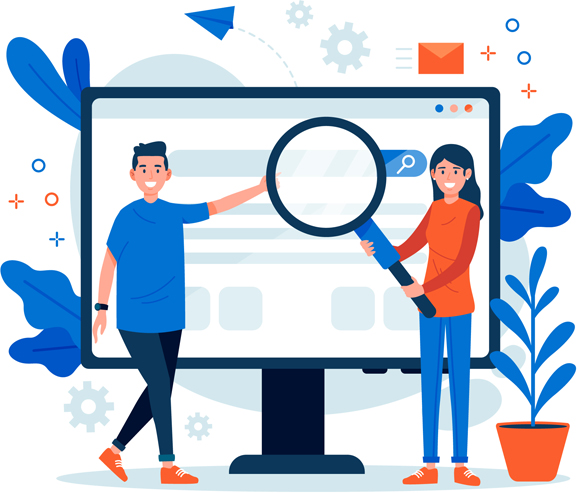 Well, it depends on your individual requirements. What are your objectives? What are the key features you're looking for?
When you're road testing and reviewing instant messaging apps, there are two main points to keep in mind.
Is the app able to be used on the current hardware you are using?
Check whether the people who you want to chat with are also using the same apps.
This chat app review covers a wide variety of popular free instant chat services. These are my personal favorites, but there are many more apps out there to explore.
Please reach out to us on our social pages if you would like to share your individual experiences with messaging apps that were not covered in today's review.