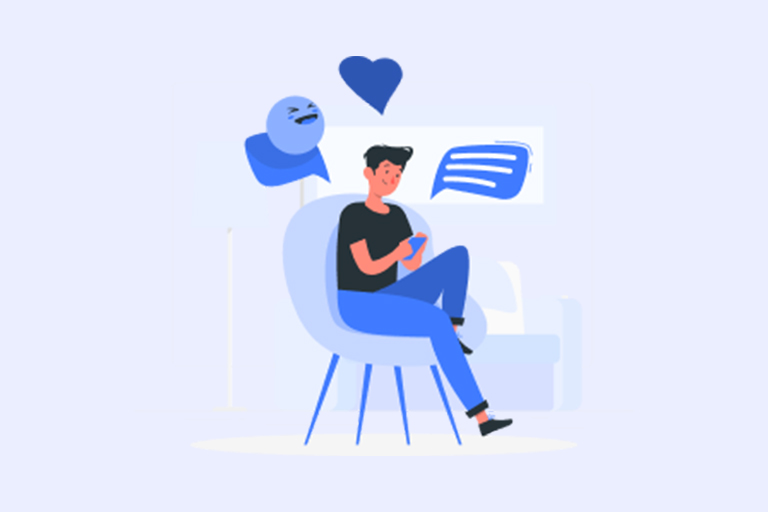 Online Mental Health Support Services
The information within this document provides a list of services which can be accessed. For individuals who are looking to find valuable resources concerning their mental health challenges, the following online services provide a range of options to help locate the right support service.
Whilst the follow list of mental health services is not necessarily endorsed by us, you should always seek your own medical advice for further assistance.
If you or someone you know are in imminent danger, always call your local emergency services.
7 Cups
If you need to find help with online counselling and therapy, contact 7 Cups for assistance.  Do you just need someone to talk to, to get things off your chest? 7 Cups has councilors standing by for 24/7 support.
Offering tried and trusted advice to enhance growth and demonstrate self-help strategies, the team at 7 Cups will help you to explore various options to help make you feel better within yourself.
Access 24/7 support chat rooms and be heard by experienced volunteers as well as participate in chat discussions with other people like you who are looking for chat support therapy.
Get access to licensed therapists offering confidential online therapy sessions when you sign up for a monthly subscription hence enabling you to be part of the world's largest support system for emotional help.
Within your membership, you'll have access to 200 professional support staff and more then 300,000 trained listeners at your disposal.
Why 7 Cups
Even though we are constantly surrounded by other people, many still feel isolated, lonely and depressed with a fear of having no one to turn to when life's struggles present themselves. 
However, having the ability to be heard is a crucial element in surviving as a human being. There is untold power in listening to people's problems, but not everyone has someone to talk to. Having an outlet to simply be heard is a fundamental requirement for managing mental health challenges.
Due to the generosity of thousands of volunteers who are lending a hand, 7 Cups say, "We are here for you."
Regardless of your past, or the challenges you are presented with, 7 Cups is a trusted online therapist chat room service where you'll be cared for and listened to.
Seeking help for your depression and mental health from vetted strangers can be like talking to friends that you just haven't met yet.
Headspace
Headspace is a mental health app centered around improving the mind through meditation. The app has a straightforward interface which removes the intimidating mind-set often associated with meditation hence offering a valuable and effective tool for treating anxiety, depression and other mental health problems. The Headspace app is the second most downloaded mindfulness app on the market.
It's founder, former Buddhist Andy Puddicombe, is the main narrator of many of the mediations within Headspace. It's worth noting that Headspace is not associated with any single religious status.
How does it work?
After completing the registration process, you'll be redirected to the home page and presented with various short videos outlining the concepts, such as how to let go, or how to remove yourself from stressful situations. There are 4 categories to explore including: Focusing, sleeping, meditation and moving, of which form the most popular Headspace help features.
Headspace offers both single programs and courses to help you facilitate meditation strategies for your well-being.
The meditation courses element focuses on various subjects such as overcoming grief, inspiring your creative side, improving your-self-confidence, and helping you to find and develop focus.
The single programs differ in that they are designed to help with one-off stressful moments such as preparing for a meeting, a speech, or fighting off anxiety in the lead up to an event.
When it comes to sleep deprivation and disorders, people often turn to meditation. It is estimated that more than 50% of middle-aged adults are dealing with some form of sleep deprivation challenge.
Available within the Headspace app is a library of relaxing sleep-casts featuring both fictional and audio sessions in combination with background white noise.
Furthermore, the app also includes guided meditation specifically for the night, training you how to practice breathing strategies to release stress so you can let go of your uneasiness. Plus, to help you to maintain and induce an unbroken sleep, there's also a sleep radio containing 10 hours of calming music, rain or other relaxing background sounds.
Remaining physically active is a critically important element in combating depression and mental health challenges. Another highly rated Headspace feature (move), includes low to medium intensity exercise sessions which help to connect the mind and body.
Professionally trained coaches walk you through the routines with a large focus centered around breathing strategies. Modules within the workout programs help to reframe anxiety associated disorders by combining cardio, yoga, and mindfulness.
Moving onto the Focus part of the app, you'll be able to access meditation playlists specifically developed to assist you to focus on your day-to-day work obligations.
The Focus playlists include options such as soundscapes and lo-fi beats. Choose from music such as forest streams, thunderstorms, bird noises or a late-night jungle.
Social connection and engagement
The Headspace app helps your friends and companions to keep each other accountable. The app allows users to add new friends so you can keep check on each other to help foster relationships and to encourage one another to stay motivated.
By adding friends within your Headspace app helps to track each other's progress, like how often your friends are meditating so you can send one another inspiring messages offering support such as "great work" and "you're doing amazing."
Thinkladder
How does the Thinkladder app help? The app essentially provides its users with self-help tools designed to address cognitive behavioral therapy strategies.
Participants can select various themes they wish to research including issues relating to self-esteem and negativity. Examples include:
"perfectionism" or "comparing yourself to other people." – there are many more self-help themes available within the Thinkladder app. Explore the extensive list of other options which best apply to your own unhelpful beliefs.
Users of the app have the ability to listen to audio which offer precise insights into showing you how to challenge those unhealthy thoughts. Other features within the Thinkladder app allow users to help other users who are using the same themes by sending them insights via a notification.
The app also has the option to set reminders to listen to insights at a certain time, so you remain consistent with participation. It also sends you helpful trigger alerts to receive useful insights when you visit particular venues or for certain situations.
The Thinkladder app is a game-changing tool where mental wellbeing begins with self-awareness. Gain unrestricted access to personalized insights and themes which have been authored by health professionals specifically designed to combat mental health problems.
Eradicate some of the beliefs that are holding you back. Unlock growth, change and freedom with Thinkladder
Security
Thinkladder does not require a password when setting up the app. Users are able to access the account simply by using their email address. The app does not require any other personal details from its users.
Global movement for mental health
Many of us typically associate the phrase global mental health with people in various parts of the world who have an association with low- and middle-income nations.
When discussing the topic of mental health, it's common for us to talk about its effect, which can be broken down into a variety of common mental disorders.
The general population will commonly use the phrase mental disorder when alluding to social, neurological, mental disabilities, or substance use abuse.
There are medically associated links relating to high frequency mental disorders which are associated with other illnesses including anxiety, panic disorders, and depression. Other forms of more severe mental psychosis disorders include extreme bipolar, schizophrenia, dementia and epilepsy.
Extreme drug and alcohol abuse and addiction is also typically associated with chronic mental illness.
The approach in reducing or preventing mental disorders from a global perspective varies considerably and can be dependent on the cultural context. The approach in management and detection of mental disorders on a global overview also varies considerably.
When we look at the root cause of mental disorders as a rule of thumb, experts are investing huge amounts of research into prevention strategies through various international charity organizations.
Key Takeaways
Early warning signs in preventing profound mental health disorders:
Overeating or unusual sleeping patterns
Isolating yourself from people and usual routines
Experiencing low or high bouts of energy
Feeling like nothing matters anymore
Unexpected aches and pains
A feeling of emptiness or hopelessness
Increasing unhealthy hobbits including drug and alcohol abuse
Increased unusual mood swings, and feeling forgetful, angry, worried or otherwise anxious
Mood swings within your relationships
Experiencing constant negative thoughts
Suicidal thoughts
The inability to take care of those whom you are responsible for
Underperforming at school or work
Positive mental health awareness helps individuals to:
Understand your potential
Have the ability to deal with daily stressful situations
Improve productivity at school or work
Have the ability to foster meaningful contributions in various scenarios
Participate in professional help strategies
Connect and reconnect with others
Maintain a positive outlook
Make time to stay physically active
Assist other people who need help
Get adequate sleep
Develop coping mechanisms