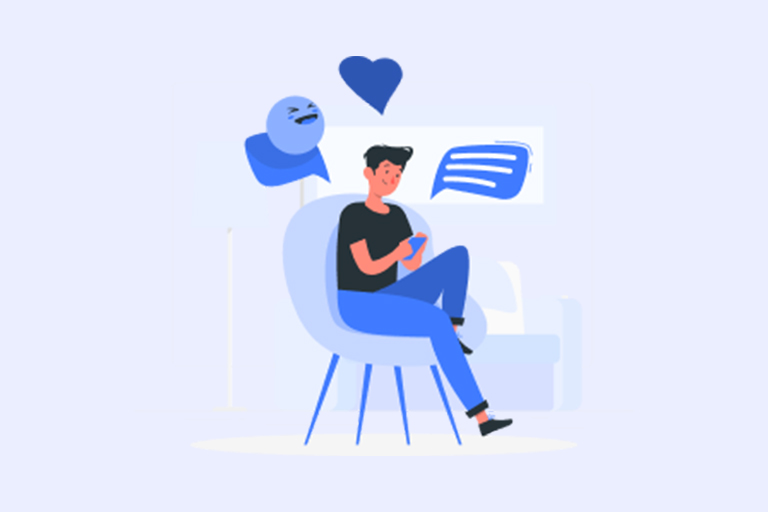 Live Chat Statistics
There is a different and upcoming breed of business-to-business patrons who are dictating how companies communicate with them. The most notable test for companies today is that millions of buyers and consumers are demanding to communicate with companies in real-time. But how? 
Right now, the most useful way to engage or chat with perspective customers is to communicate with them via their favorite channel. More than ever and with exploding demand, doing business or selling your services requires a digital footprint through a website via a live chat platform.  
Accordingly, keep reading to learn about the various live chat stats, which contain relevant research, will demonstrate how live chat will generate leads, boost sales performance, enhance customer service, and grow your business.
Using live chat was once considered a "nice" thing to have
Nowadays, businesses that do not offer their website visitors a live chat feature will need to either adapt or face the consequences of becoming obsolete. 
In conjunction with both email and phone, live chat services were once considered an add on or extra service. Today though, things are different. 
A new generation of B2B customers are leaving companies with little to no choice other than to digitally adapt and transform the way they are conducting business. Businesses need to take heed before it's too late.  
Take note of what your customers want, and that is, live chat in real-time
As of late, according to studies, 41% of customers foresee live chat as nothing short of an essential means of communicating with businesses via their website. When it comes to customers visiting a website via a mobile device, this statistic is as high as 50%.      
So, in essence, businesses that fail to implement a live chat feature to enhance the customer's experience are essentially ignoring the demands of their website visitors. People are busy, and do not have the patience these days to wait for an email response so the concept of real-time chat support provides instant gratification to customers.
In this fast-paced digital world, that's the quickest way to lose new customers.
There are a variety of benefits for companies to enjoy by taking up the smart choice to implement live chat into their sales and customer service arsenal. 
Current trends and statistics suggest that live chat is now the preferred channel for consumers to purchase goods, follow up with any questions or for obtaining any relevant information relating to the services offered by businesses. 
Even though the concept itself has been around for more than 40 years, the industry has been forecast to explode by as much as up to 90% over the next 24 months. 
The driving force behind this trend appears to be driven by consumer demand with more than 50% of all customers preferring to liaise with customer service agents in a live environment rather than posting a support ticket, starting an email thread, or having to wait on hold on the phone. 
By interacting in this manner, through instant communications, has changed and is continuing to change the concept of how businesses interact with customers.
Many digital support channels are losing market share and uptake due to the huge upswing in live chat services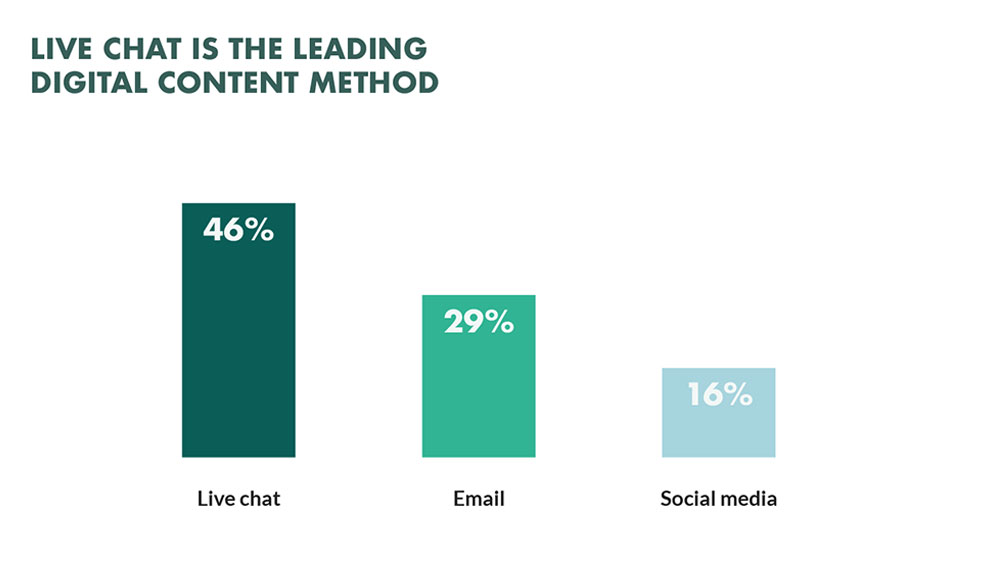 Image Sources: Super Office
In circumstances where a customer needs to ask a question, customers are now likely heading to the company's website to discuss their query with a team member using live chat.
Further studies have uncovered that only 10% of businesses are utilizing a live chat channel to manage their website visitors' questions. If you're a business owner and are not taking up the option to use live chat to field customer questions, perhaps it's time to explore this communication channel and get a competitive edge within your industry.        
Another significant benefit of making the switch to live chat is that your live chat agent can respond to multiple customers in a short space of time when compared to other traditional digital communication tools.   
Businesses who switch to live chat will increase their revenue
Like any business owner, you're probably always on the lookout for ways to increase revenue and to grow your business. By simply adding live chat support to your business website is proving to impact sales significantly according to Crazy Egg – with nearly 40% of consumers likely to make a purchase via a live chat agent.
Other research tells us that live chat support is a fantastic mechanism for convincing previous website visitors and customers to return and make multiple purchases from the same place, why? Because live chat makes things that much easier and faster for consumers to conveniently do business.
Businesses report huge sales increases
For example:
According to Kayako, close to 80% of businesses are reporting how live chat has enhanced consumer loyalty and is driving revenue higher as a result. 
Other data suggests that companies are enjoying higher conversion rates by as much as 4% since implementing live chat to their businesses website, resulting in approximately 7% higher sales volumes. 
Furthermore, according to Forrester, businesses saw a 10% rise in the average sale amount per customer in comparison to pre live chat sales orders. 
Moreover:
Highlighting these studies, a publication from Reve Chat outlines how live chat can be implemented efficiently during the consumer journey, showing additional improvements for:    
Lifting market apprehension by as much as 30%
Improving initial stages relating to higher sales outcomes 
Underpinning post-sales customer assistance by nearly 40%        
The result – leading to additional sales volumes.
Conveniently, adding a live chat experience to your business website is simple to implement, and the positive outcomes can be enormous.
Within just a few minutes, you can be up and running by tasking your web developer to copy and paste a small line of code to your website.
Make the move in offering your customers real-time live chat support   
Offering customer support for your new and existing customers with live chat is helping businesses change the way they do business.
Consumers are set to benefit by receiving an immediate response and feedback to their questions.
Unsurprisingly, as much as 80% of consumers prefer to use live chat services as opposed to traditional customer support channels due to the immediate response outcomes, although the speed by which a response occurs is of utmost importance so businesses can reap the benefits of offering live chat support.
Research tells us that approximately 20% of customers will look elsewhere and stop using a particular product or service if a live chat service lacks efficient response times. So, it's crucial for businesses to make sure they are ahead of the game.          
Considering that emails generally take on average up to 12 hours to be responded to, and social media 10 hours, live chat services can respond in seconds or minutes.
In business, customer service and professional responsiveness trumps everything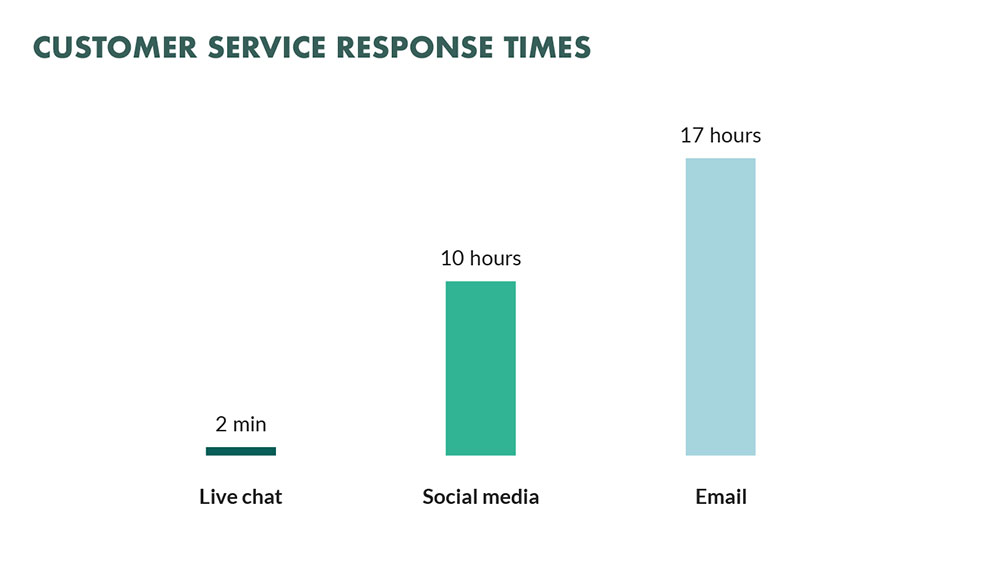 Yet many live chat interactions go Un responded 
A recent study uncovered how more than 20% of all live chat requests went unanswered. 
Aside from the obvious reason that this reflects poorly on the customer service side of things, expectations from potential and existing customers are not met.
Responding in a timely manner is the whole point of using live chat on your business website.
The key to using live chat to its full potential is making sure chats never go unanswered, in much the same scenario as when someone calls your business on the phone – you will typically have someone answer that call.   
In situations where your live chat agent is unavailable, offer your website visitors the option to leave a message via email – which is a standard feature within many available chat applications. 
Improve overall rates of client satisfaction  
Responding quickly is a proven strategy to keep consumers happy and boost rates of customer satisfaction significantly.  
Data suggests how more than 80% of those using live chat came away satisfied with the result they experienced. In contrast, just 45% of users were satisfied with phone support offered by businesses.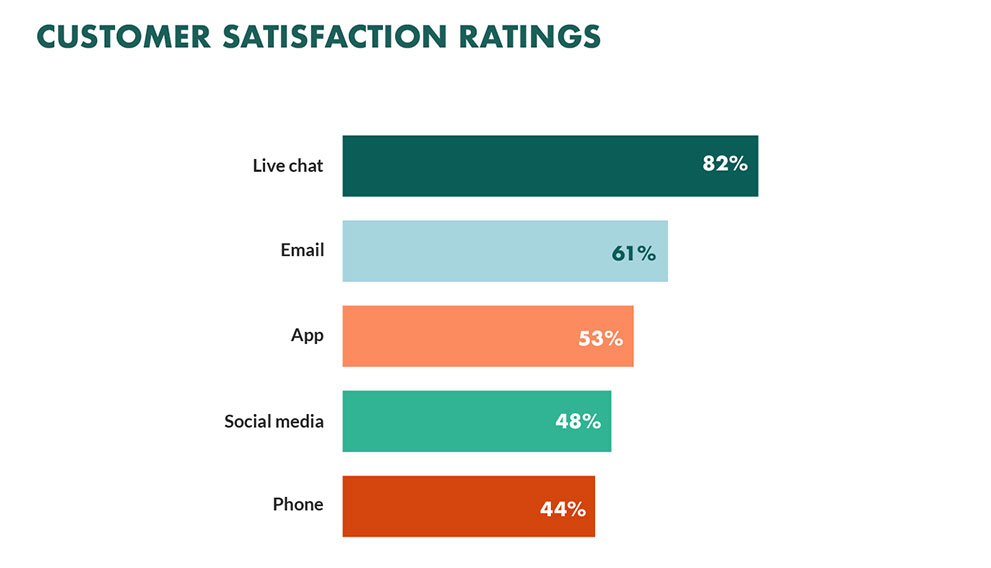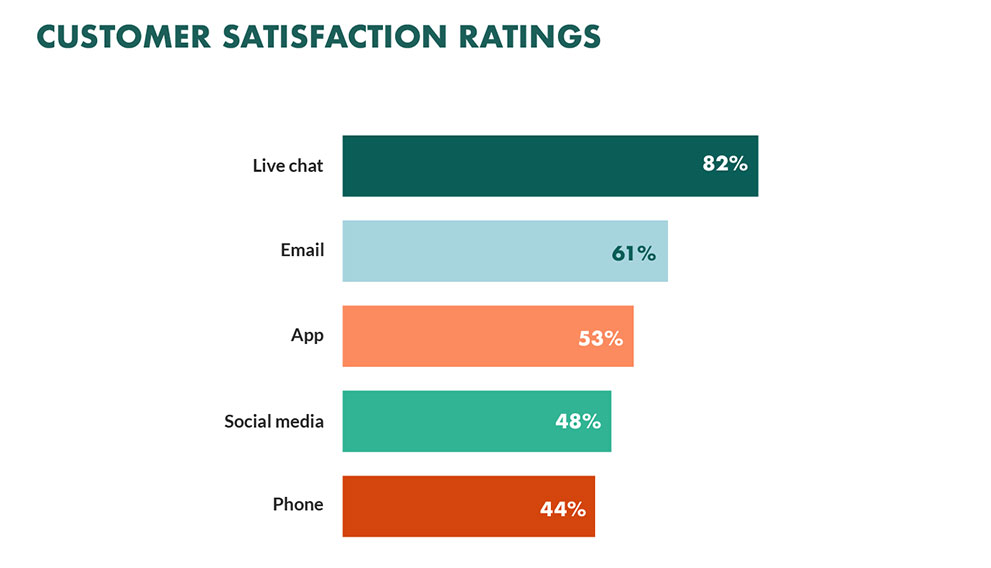 By replying quickly means you're enhancing your reputation and showcasing your professionalism. Further, by prioritizing your customer response times also helps alleviate pressure on your customer service teams and agents.And the logic behind this highly important strategy being – People are busy – they do not like to wait!
As a matter of fact, making people wait is the main reason why businesses lose customers.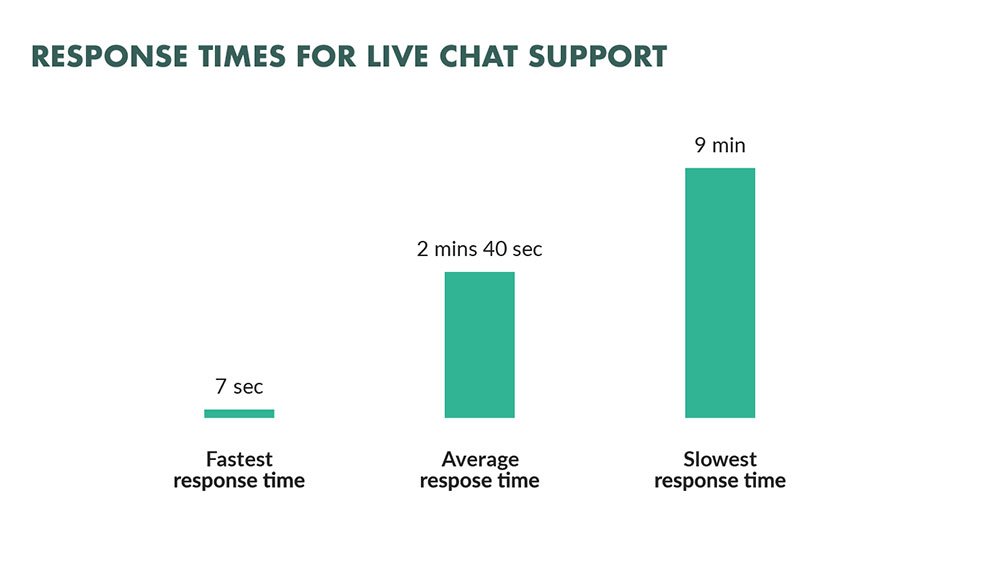 As a strategy for maintaining customer satisfaction and consistency with your live chat support offerings, try creating an auto alert, assigning available agents to incoming chats which go unanswered.
Satisfy customer expectations further by adding a welcome message when the chat is first initiated by a website visitor. "Hi there, the average wait time for a live chat agent is one minute."
Additional measures businesses can take to maintain and improve the users experience is to request customer feedback once the live chat session has finished. This feature can be configured via the settings options within your preferred live chat application.   
Currently, over 40% of businesses which utilize a live chat customer support agent do not request client feedback once the chat session has ended, hence having no historical data available as to how satisfied their customers are. 
By analyzing both negative and positive customer feedback statistics provides business owners with extremely powerful information when it comes to improving the way the sales agents are dealing with customers.
Wrapping up
Adding a live chat feature is a "must have" in your sales arsenal these days. It's the communication tool your competitors are using to take sales away from your company.
Deliver a superior customer service experience with live chat. 
If your business is not using live chat these days, you are missing out on countless opportunities to grow your sales and business opportunities.