Make New Friends Online. Friendship Chat Website
How to make new friends online? 
Welcome to ChatRooms.Site, your free online chat site to meet new friends from all over the world. People often tell me that one of the hardest things in life is finding new ways to meet new people online.  Particularly if you've had a recent and sudden change of life circumstances. Eg: a recent breakup with your ex or moving to a new city. That said, looking for and meeting new friends near you in your local area may not be as daunting as you might be thinking right now.
With the internet playing such a massive role in practically everything we do, have you ever considered the possibility of searching for new friends using websites for making friends through the use of free online chat rooms with local friend finder capabilities?
Meeting new people, looking for new friendships online, in our opinion, is the easiest and most convenient tool at your disposal. Although this may seem like an obvious comment, you've more than likely found your way here by searching the internet for information relating to the best ways to meet new people and make new friends.
Getting started
Now that you've landed at your new secret weapon to help you in expanding your circle of friends, it's time to take the leap and start using our free chat rooms to find and make new friends online in your local area. Another bonus being, there is no sign up or registration needed to start chatting and finding new people to chat with. The only main choice you'll need to consider is whether to chat anonymously online, or whether you decide to use a nick name. Next, simply choose one of the other chat room users and say hi!
No matter where you are located
Never be restrained by geographical boundaries again! Search for new people to meet online in every country worldwide including Australia, Brazil, Greece, India, Pakistan, Philippines, Russia, UK – Britian, USA chat, and various Asian countries.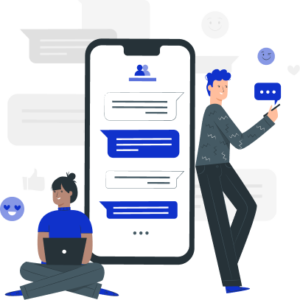 Making the decision and taking the initiative to realize that friends play such a vital role in our mental well-being is a huge step in the right direction. Our chat rooms for making new friends online are 100% free, with no cost whatsoever to access all the premium friendship finder tools at your disposal. Our free chat rooms are aged-based chat channels allowing you to connect more easily with new people in the same age group as you. Our website for finding new people to chat with never closes – ever! We are even open on Christmas day 
So, what are you waiting for? Start using our free chat site with no registration or download required. Make new friends from all over the world including the USA, United Kingdom, Australia, India, Canada and more!   
Where and How to Find New Friends Online (and Offline)
Regardless of where you're at with your life, everyone needs friends by their side. Thanks to technology, reaching new people online for friendships is now the norm for most people.
The following information can be used to give you more ideas on making new friends online:
Study groups
If you're a college or university student, you could easily create your very own chat group with other students. If you don't feel like starting your own study group, simply look for existing groups to join which are already established.
Look for things to do in your city
A great way to find new opportunities to find new friends is to investigate and take part in activities that you love.
This strategy will align you with other like-minded individuals who you already share common interests with. Take advantage of websites online to help you locate these events within your city. It could also be through social media pages. Head to Google and start searching.    
Signup to a social group online based on your interests
A simple online search will typically uncover many hidden opportunities to help you find established groups of people who share the same hobbies as you do. Things like walking groups, gym buddies, golfers, gardeners, fishing, painting, or cooking classes.
How to Start a Chat Conversation Online

The way in which you'll start a new chat conversation online will largely depend on which website or app you're using. It comes down to whether you're sending direct chat messages or chatting in an online forum or chat room. 
Responding to a chat room post or message
While browsing a chat conversation, the simplest way to become involved is to just respond to something that's already been posted. You might find that you share something in common, this is the opportunity to jump into the conversation and get active. Short and to the point replies and contributions generally work the best.
Sending a direct message
Rather than posting in the open chat forum, some platforms will allow their users to message each other directly. As an example, you can message the person with a direct question or suggestion "Hey, I was just checking out your thread about making a pineapple cheesecake, I was wondering if using skim milk would have any impact on the flavor?"    
Commenting on someone's profile
If you're reaching out to someone online, check their profile page first so you can make the communication a bit more personalized in the first instance. This will greatly improve your chances of receiving a welcoming response.   
A person's profile page will often give you clues about their interests and hobbies and can provide an excellent opportunity to break the ice in a meaningful way.
Group Chat Online with Friends for Free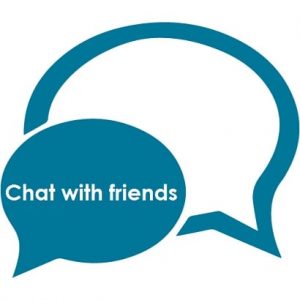 Easily connect and engage with friends and multiple audiences with Rumble Talk. This online chat group platform uses various chat tools such as polls, instant messaging, and video chat.
This technology is designed to host members only so you and your friends can create your very own communities in privacy without the noise and intrusions of social media or public chat lobbies.
How Can I Chat with Friends Online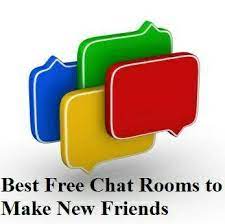 Download a messenger app to chat with friends!
Facebook messenger
Whatsapp
Skype
Kik
Snapchat
Participate in a chat room if you are looking to make new friends online.
Using a chat room is an excellent way to be more social but without the awkwardness of some of the offline social methods. If you're simply looking for new avenues to talk with strangers, a chat room may well be your best option to make this happen.  
Whatever it is you're looking for, you'll find a chat room that fits! Anything from teenage chat rooms, single parent, mature singles, the gay and lesbian community, and so on.
Get searching to discover what comes up!
Where Else Can I Find New Friends to Chat Online?
New communities: Meetup
Younger crowd: Yubo
Dating apps: Bumble BFF
For women: Hey!VINA
Online chat: ChatRooms.Site
Local homeowners: Nextdoor
Pen pals: Slowly
Extroverts: LMK
Languages: Tandem
New mothers: Peanut
Common interests: Friender
Gamers: Twitch
Pet lovers: Pawdates
See who's online right now with live text chat!